Hello, natural beauties! I'm so excited to finally be part of a beauty community where people do NOT constantly talk about foundation and shades and water lines and oh gosh. Don't get me wrong, I think make-up is fun. What isn't fun is when we feel so much external pressure, it becomes internalized into the concept that we must do more to be attractive to others, we must feel bad about ourselves when we eat, we must exercise to be thin instead of healthy, we must adhere to societal standards at the expense of our personal ideals. And this seems like a wonderful place to say that I don't care about any of those things. I am me.

So, here I am. And here are my pictures.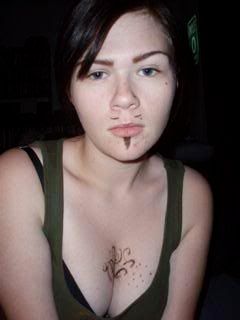 Oh no! It appears I have gotten this whole make-up thing horribly wrong! Apparently, using make-up is supposed to make me look more feminine, not masculine. Well. Don't I feel silly?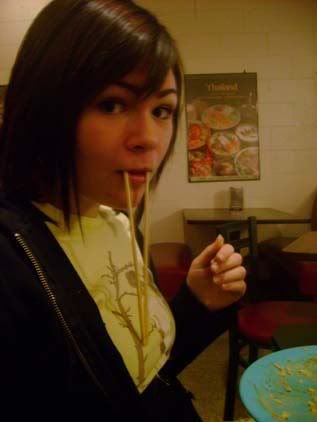 Does being thin mean I have stop eating curry all the time? Because I'll choose curry every time.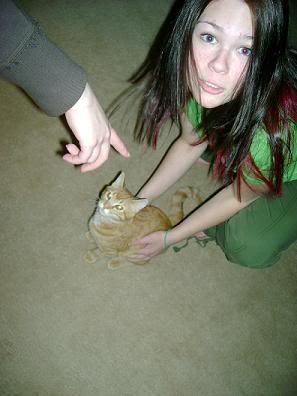 RIP Toulouse. He was a wonderful cat.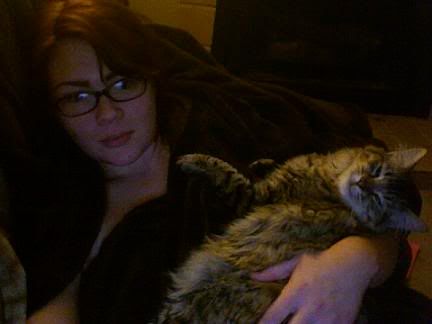 Cuddling with The Main Maine Coon, Brie! She recently got very sick and almost died as a result of a veterinarian's negligence. I'm posting this in her homage. And, don't worry! Another veterinarian took wonderful care of her and she's in tip-top health right now.



My grandfather and I showing off how much we look alike. This was right before his hair started growing back in after a really bad round of chemotherapy made him lose it! He now has a full head of hair, and he looks so handsome.



I look forward to meeting all of you!